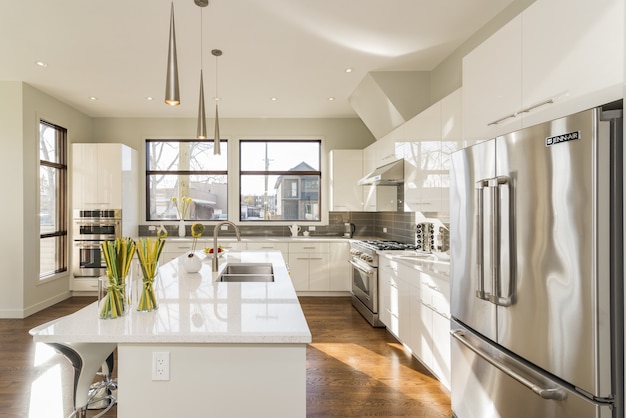 For over three decades, Los Angeles realtor James "Jim" Cicchese has gained experience marketing and acquiring of residential, luxury, and condominium properties. As a realtor with COMPASS Real Estate, he works closely with buyers to find the best properties that match their needs. Jim Cicchese is skilled at accentuating each property's specific features, including smart features.
Smart features in homes have become popular as homebuyers are increasingly becoming interested in properties that incorporate the latest technologies. The inclusion of smart technology in a home helps to improve a home's value and marketability, making it more attractive to buyers. The following are some desirable smart features buyers are looking for in today's homes.
A smart lock improves a home's security by allowing users to lock or unlock doors using a phone app or voice command. Convenient and easy to install, smart locks also come with features such as tamper alarms and real-time email notifications to let owners know who is accessing their property.
For homes with lawns that need regular watering, a smart sprinkler can be installed and be programmed for operation using a phone app or computer. That makes it possible to adjust a sprinkler depending on the season and prevailing weather conditions, thus saving water.
Smart thermostats are a desired feature as they can adjust programmed remotely and help track and regulate a home's energy consumption, which translates into savings. Despite being there for a while, programmable thermostats have, in recent times, been improved to incorporate more advanced technologies and capabilities.